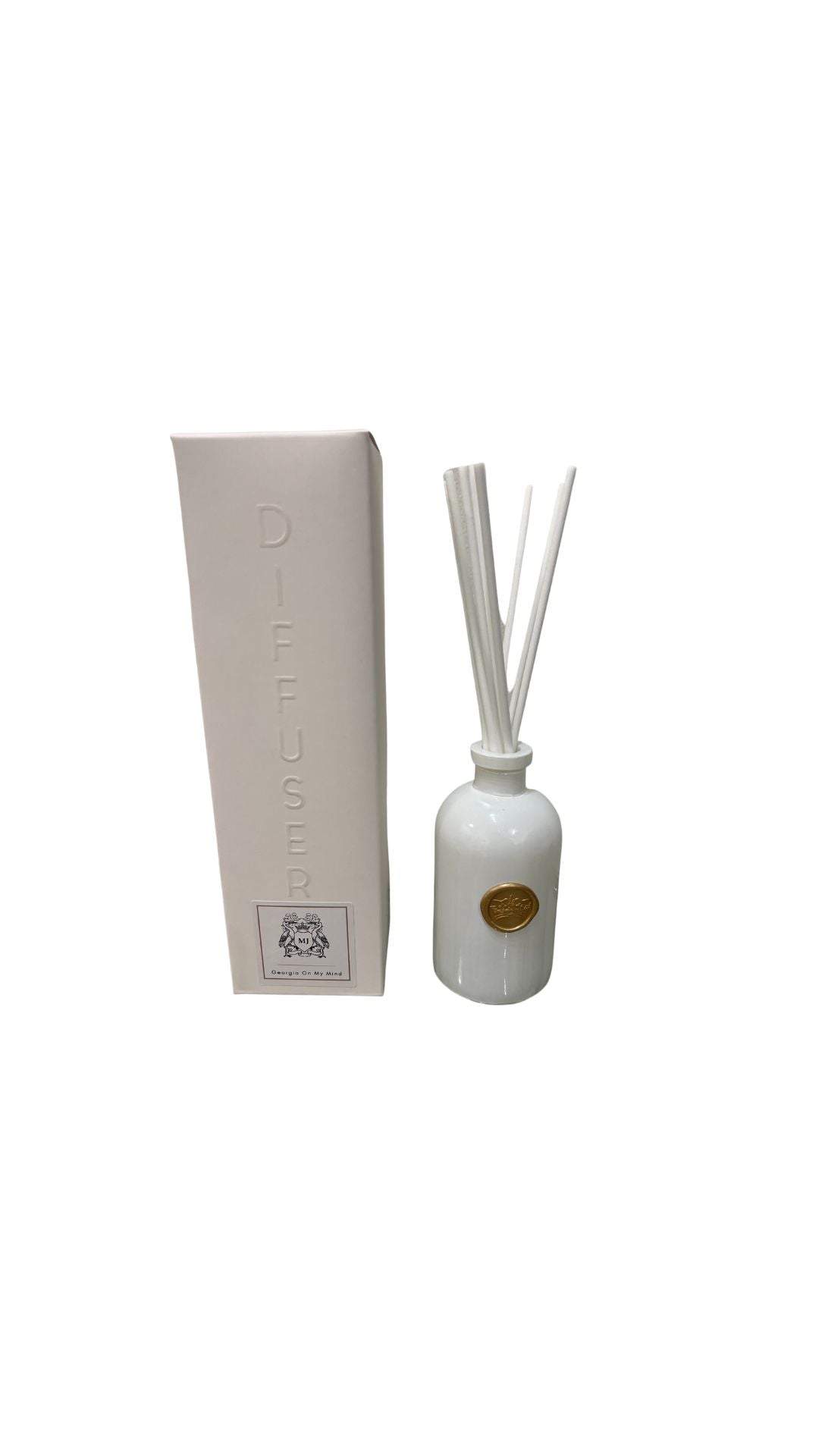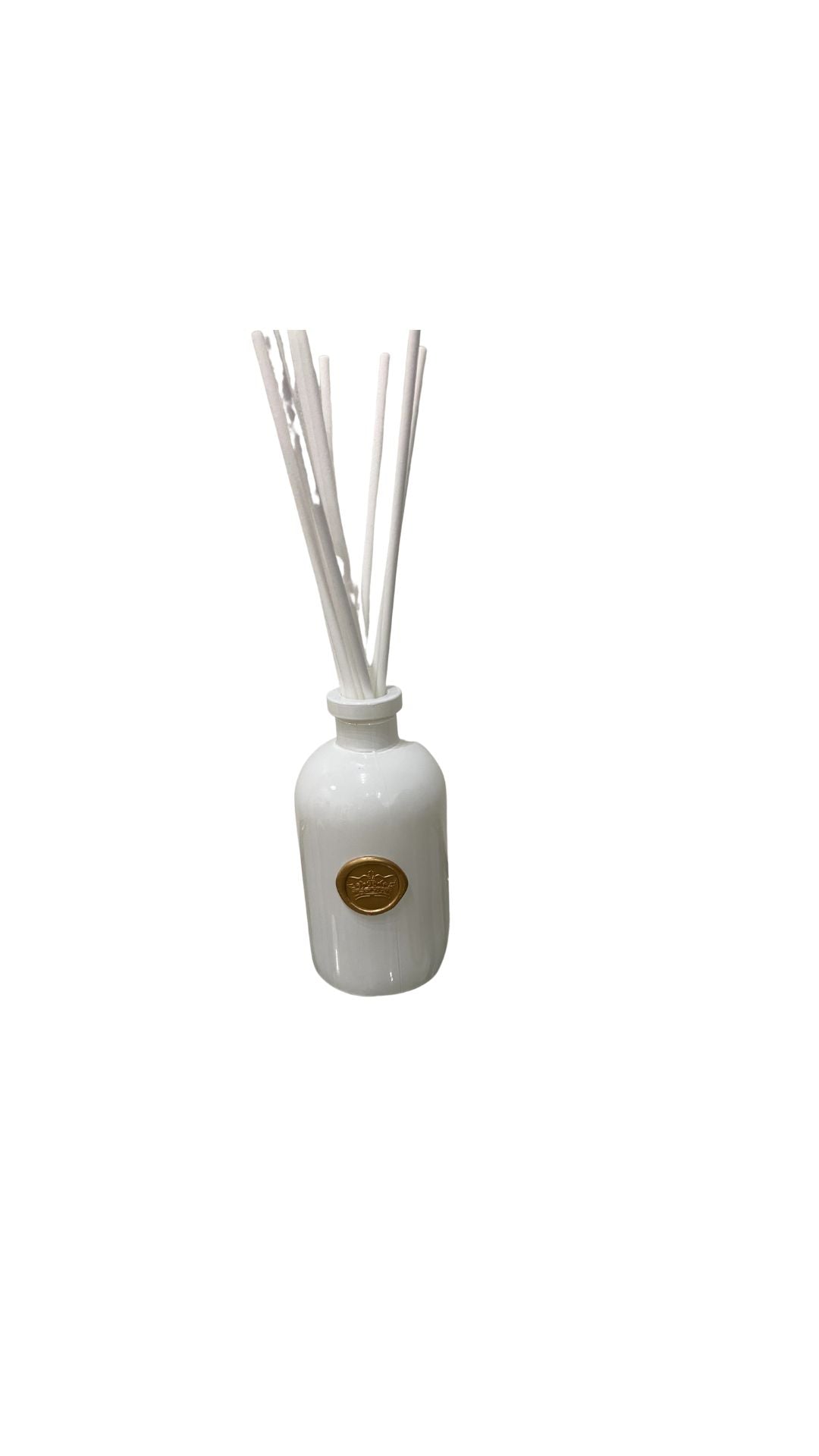 Exclusive "Georgia on My Mind" Diffuser ~8.5 oz
Our exclusive "Georgia on My Mind"  diffuser, 8.5 ounce - Beautiful white glass with champagne colored wax seal with crown.
Made in the USA for Morton James!
This is the perfect blend of woody and floral. Top notes are saffron and jasmine, middle notes are amberwood and ambergis, base notes are fir resin and cedar.